I volunteer for the Lapeer County Mounted Search & Rescue team. It's a new program so we're still doing a lot of training and PR events to get our name out there.
Today, we had an activation for a "missing hunter" drill.
Of course Chuck went along for the ride!
Honestly, if I had known we were eventually going to locate the missing hunter (a mannequin) - I would have let them borrow Chuck so we'd find human remains instead!
Somehow - I don't think my warped sense of humor would have been appreciated in this case.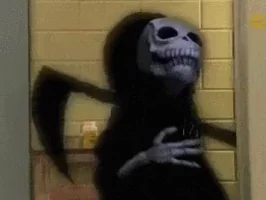 Lunch anyone?