So this makes it 40 days until I start to set up! The Spawn gave me her blessing to start before her birthday this year - usually I wait until the day after but since 9/28 is on a Monday this year.....
I've been holding off going to any stores, since what I've seen on FB and HalloweenForum, etc. places are slow to get their H'ween goodies in. But Thursday I got an email from At Home with the subject line "If you've got it, haunt it"... I had to go check it out!
I'm not into inflatables at all, but this ginormous 12' jack-o-lantern was pretty cool!
And it was only $99!
I have some of these eyeballs that I put in the planters on the front step, but the Spawn really liked these bigger ones. I'm sure I'll find a good place for them. I think it's funny how they move around in the breeze.
This was one of the sturdier metal cutouts that I've found. You can't see thru my plant, but the legs are easily as big around as my pinky finger, instead of the usual chopsticks.
These will be a able to stick around thru Thanksgiving.
I might have to go back and get more of these & the bigger ones.
At Home has "insider perks" now so I actually got a 15% coupon for my birthday! I've never seen coupons for that place before.
I found this sign extremely "humerus" and of course it came home with me!
They had a lot of empty shelves still, but I'm not sure if the space is for the Christmas stuff they were also putting out, or for more Halloween. I didn't see hardly any skeletons and this is one of the few places to carry them for $30!
I just planted a new rose in my flowerbed last week and already it had a visitor!
I went & put her on the maple tree in the background and she didn't waste any time grabbing an ant and having a snack!
The Spirit Halloween is open near my house! Spawn & I stopped in there after going to At Home (and Michael's too - but they didn't have anything out, barely even any fall stuff!) We looked at baby costumes, since she has an idea for BabyBoy, and wanted to see what was available.
Anyway, I didn't buy anything in the store, but I did order some stuff online.
The turtle was smaller than I expected, but I guess that's what happens when you don't look at the dimensions! It's still cute, tho.
I got a mermaid skeleton a couple weeks ago, but it was a basic half human. half fish skeleton.
Look how cool this one is!!! I really like the fins on the skull & the curly tail. It's totally going in front of my new headstone with the anchor on it.
Woohoo - got my first
Horrornament
! Most of them are "too" horror for my tastes, but I appreciate the artwork involved. And they're based out of Grand Rapids, so if I decide to buy anymore, I'll go right to their website.
So sometime today I should be getting my victim for the Secret Reaper over at the HalloweenForum! Can't wait! It's a lot fewer participants this year due to current events, but there are us "diehards" that still signed up.
The Yankee Candle Boney Bunch release coincides with my birthday again this year. I haven't seen any pictures, but I heard the theme is "Asylum" and one of the YouTube videos I saw said they have an ambulance.... I'm interested!
GASP!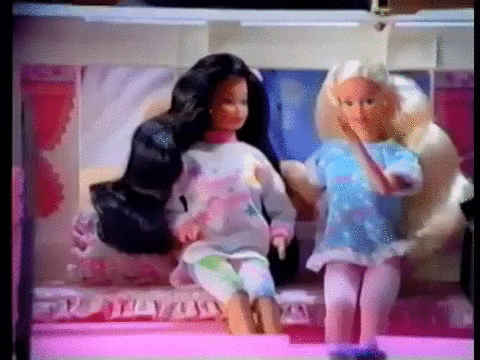 There's a tiny, but very real possibility that the Maple Grove Cemetery will be moving!
The Spouse has been working from home since his furlough ended at the beginning of July and he's just waiting to hear if he'll get to work from home permanently. If so, we totally need a bigger house so he has an office. The kitchen table is not the most comfortable place to spend 8+ hours a day!
We're hoping to look north of where we are now. I belong to the Lapeer County Search & Rescue team, so it would be nice to be closer or even IN Lapeer County, ya know! But not *too* far north, because they don't pay me enough at work to make an hour + commute each way.
Besides, Spawn and her BabyBoy live with us and I don't see that changing anytime soon. 3 adults and a newly-mobile baby in a 2 bedroom / 850 square foot house is just too crowded. I know more people have lived in smaller places, but I question their sanity!
So many thoughts are running thru my head! Imagine 14 tabs open on your computer and 4 are frozen and where the hell is that music coming from?!?! That's my brain right now.
Signing off for now.
I should have some cool cemetery posts coming up soon - I found some neat little old ones that are really interesting!